Access Control and 5G Mobility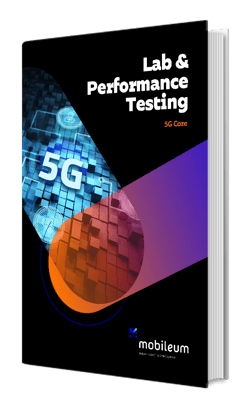 Mobileum's 5G dsTest solution has been designed to provide full 5G core network test coverage. From the interface to the NG RAN though the 5G Core (5GC) to the User Plane (UP), dsTest offers comprehensive 5GC network testing.
Our N1/N2 Interface application fully exercises gNodeB and AMF network functions with support for both the N2 interface between the 5GC and the NG RAN and the N1 interface between the 5GC and the UE. Find potential bottlenecks in your lab as you determine maximum capacity and performance prior to deployment.