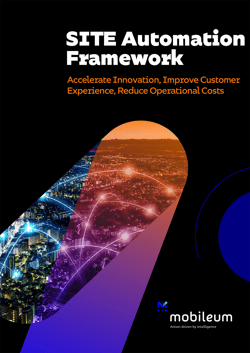 Today's networks are extremely complex with several technologies, a multitude of devices, protocols, and new and legacy services, all running in parallel. New technologies, like IoT, 5G, and network virtualization add further complexity to a world where telco services have become critial. New methods and tools are required to ensure customer experience, reduce troubleshooting times, speed up innovation, while maintaining operational costs under control.
Mobileum's Automation Framework together with the SITE platform provides a set of tools that enable operators to automate manual testing and monitoring processes.
Download our brochure and learn how our solution can be used at all stages of the network lifecycle, from design to deployment and operations, by both lab and production teams.