Comprehensive insights
to halt online piracy
and protect profitability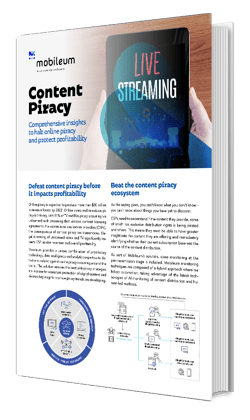 Online piracy is expected to produce more than $50 billion in revenue losses by 2022.
Online video and television piracy is thriving, with 81% of TV and film piracy occurring via unlicensed web streaming that violates content licensing agreements.

Download this datasheet and see how Mobileum can help you to detect and defend against online piracy occurring around the world.