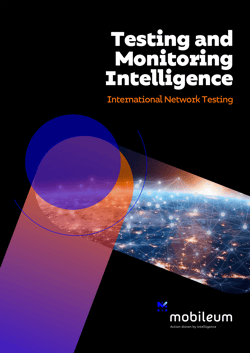 As the mobile data market continues to accelerate, so too does the roaming data usage, significantly increasing the monetization opportunities for operators. However, due to consumers' perceptions around roaming costs, they usually use much more data services, such
as video and music streaming and photo upload in their home market than they use while
abroad. Besides price, quality of service and quality of experience are key drivers shaping the roaming landscape and perception.
Download our brochure and learn more about Mobileum's Roaming Quality Testing solution, the world's largest end-to-end
active testing footprint for roaming, covering more than 98 percent of the globe and endorsing 2G, 3G, LTE, CSFB, VoLTE, 5G, IoT and eCall.