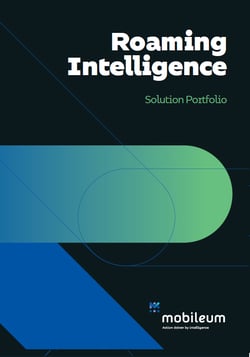 Mobileum's Active Intelligence Platform for Roaming provides communication service providers (CSPs) a holistic view across their roaming business via a prepacked
modular set of applications with built-in actionable analytics.
Providing a 360º perspective, CSPs can monitor their roaming business performance and garner recommendations to improve business performance and access new monetization opportunities.
Download our Roaming Intelligence Datasheet and discover why Mobileum product portfolio is changing the roaming landscape worldwide.