Automatically search for test cases with PCAP, generate KPIs and trigger alarms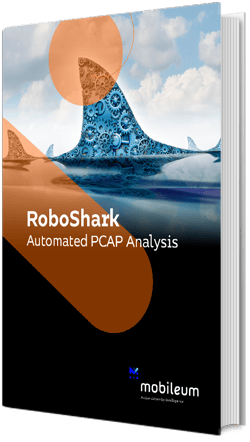 Mobileum's RoboShark fully automates PCAP analysis by eliminating repetitive, complex, time-consuming, and error-prone, manual drill-down analysis. It allows engineers to focus on their key tasks, thus reducing operational costs.
RoboShark automatically searches for test cases with PCAP on smartphones and in wireless and core networks, then dissects the PCAP for relevant information.