Fighting back against bad URLs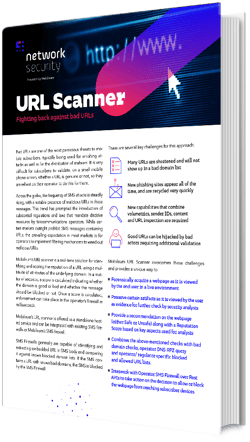 Across the globe, the frequency of SMS attacks is steadily rising, with a notable presence of malicious URLs in these messages. This trend has prompted the introduction of substantial regulations and laws that mandate decisive measures by telecommunications operators.
Mobileum's URL Scanner is a real-time solution for identifying and scoring the reputation of a URL using a multitude of attributes of the underlying domain. In a matter of seconds, a score is calculated indicating whether the domain is good or bad and whether the message should be blocked or not.